Core Cutting & Concrete Cutting Dubai
Core cutting services Dubai Services is one of the UAE's leading Core Cutting, Wall Cutting, Door Cutting, Saw Cutting, Concrete Cutting, Slab Cutting, Demolition, Concrete Scanning. Core cutting services Company has vast experience in providing expert Concrete Cutting, Diamond Core Drilling Services in the Construction Industry. Company has worked in some of the UAE's latest construction projects and specialises in providing unique solutions to various issues.
Dubai Services is committed to the highest standards of safety and working standards. Our dedication to Safety and Staff Training has been recognised by the Construction Industry.
We provide concrete cutting services in Dubai and across UAE. We cut the windows and doors through the basement walls or any openings through the existing concrete structure. We use a quick, easy and dust-free method while maintaining the structural integrity of the surroundings. We also offer curb cutting, grinding, drilling, slab sawing and more, and we use the latest technology and equipment in the industry.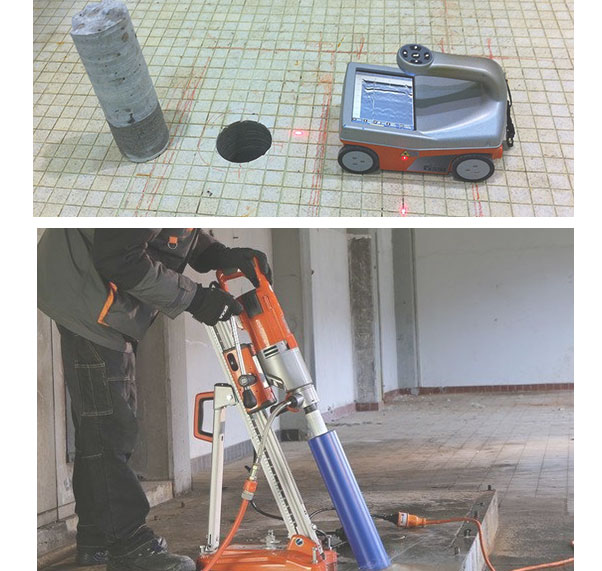 Our Latest Blog News
Dubai Services is one of the UAE's leading Concrete Coring and Cutting. Company has vast experience in providing expert Concrete Cutting, Diamond Core Drilling Services in the Construction Industry.
We are Dubai Services provide our customers with high-end quality services. We believe in a sense of professionalism coupled with time efficiency capable of delivering satisfying results.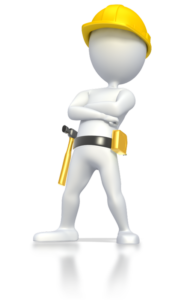 Core Cutting In Dubai
We are a core drilling Services Company in Dubai region and UAE. We offer best quality core drilling and saw cutting work. Our 16 years of experience in providing core drilling services allows us to offer the best service in the industry using the best and most efficient machines in the industry while keeping costs down for our customers. All of our technicians are skilled and motivated to work with you to provide you with the services you need in the most efficient and safest way possible.
Core drilling creates a round hole in the concrete and leaves the rest of the slab completely intact and structurally sound. Our employees are highly trained professionals who have comprehensive experience in concrete core drilling and use the right tools to tackle the job.
Concrete sawing cutting is the process of cutting concrete with a special saw that makes a clean, straight cut. Our professionals have years of experience and are trained in how to determine which equipment to use based on the job and how to handle them safely.
Core Cutting Services in Dubai
Dubai Services Concrete Cutting & Coring Inc is a fully insured and incorporated company founded in 2006. We are registered and have combined experience in concrete cutting in Dubai, UAE. Our business offers a wide range of services including wall sawing, hand sawing, floor sawing, roofing, and GPR scanning for commercial, residential, industrial, and agricultural sites. We work hard to ensure that the work is done on time and in less time.
Our team is dedicated to keeping our rates affordable while offering incredible quality workmanship. We want to do the job right so you are satisfied with the final product. We use the best and latest techniques to emphasize safety and make accurate cuts so your project timeline stays on schedule.
We have a commitment to our customers that we promise never to break. When we say we're ready to work, we're proud to show up. We would love the opportunity to work for you so please do not hesitate to call or email us. It is our guarantee that you will receive a response in less than 24 hours!
Thank you for choosing Dubai Services Concrete Cutting & Coring Inc. We are happy to work with you.
Core Cutting contractors in Dubai
Our company has years of experience in drilling for underground maintenance tunnels, manholes and road drainage systems. Additionally, we offer basic practices for steam pipes and ventilation systems for run-off, including sewage piping and grating. They can make pool fencing and handrails a breeze. It can also be used to access power lines and phone cables, vents, anchors, pipes or ducts. Each member of our team has extensive knowledge and experience to ensure you get the highest quality work for all your projects.
Coring is used to drill holes in solid concrete without damaging the concrete. It can also be used to drill holes in walls for light switches and outlets and to make ceiling holes for mounting light fixtures. The drill removes the cylinder or core shape from the solid concrete. The machine allows us to remove the concrete cover to create the space you need. The cover can then either be stored, dismantled and reused or removed from your work area and disposed of properly.
The overall diameter can range from a 15 mm fine hole to a 300 mm large hole. The diameter of the hole will depend on your specific needs. We use diamond core drill bits to ensure a clean, perfect finish. These drill bits perform excellently and do not damage any surrounding area. We use a wet drill process to prevent dust and reduce the amount of noise generated.
Note: This should only be performed by an expert and is not considered a do-it-yourself project. Basic jobs require that edges be rounded or beveled. By using the correct drilling tool, we can ensure that the hole is made right the first time. Plumbers and electricians often have basic drills in their toolbox, which allow them to drill into concrete floors and walls. Large hydraulic or electrical core drills should only be used by a concrete specialist. Concrete drill bits cut a circular hole in the concrete and allow the core to be removed as "whole" instead of molding the concrete. This drill bit design allows for clean holes without creating a large mess. Finally, drill bits come in different sizes to ensure that the drilled hole is the perfect size.
Core cutting Companies in Dubai
We use a range of cutting and coring techniques to ensure the removal of concrete and asphalt with varying thicknesses. Concrete can be cut and covered on horizontal, sub-vertical and vertical surfaces. Pre-cut concrete imaging is done with our Ground Penetrating Radar (GPR) to ensure that no services like underground cables, pipes etc. are affected.
Our cutting drills can cut cores of various diameters and to the depth you require. Our diamond tipped core barrels ensure that we can easily core through concrete, steel reinforced concrete and asphalt. Our technicians are experienced in trench cutting as well as asphalt and concrete covering for the purpose of density testing. Our team is trained in all aspects of safety and operations to ensure our work is carried out safely and efficiently.
Our prompt and affordable services are tailored to meet your needs. Call us now to find out how we can help you.
Core Drilling Dubai
Also known as coring, core drilling is used to remove precise cylinders of material from walls, floor slabs, roofs, roadways and other applications. Dubai Concrete Cutting and Drilling Limited can handle your hard-to-reach jobs with a wide range of specialized equipment to suit most basic drilling applications. Core drilling is dust-free, quiet and able to cut through steel reinforcement with little difficulty, unlike percussive tools, which can propagate stress cracks through concrete.
Core Cutting In UAE
We are committed to serving our clients with fast and efficient concrete cutting and core drilling. With over 16 years of experience in the industry, Dubai Concrete Sawing & Drilling has the knowledge and expertise to provide you with superior workmanship and service. Whether your job is small or a large construction site, our concrete cutting and drilling professionals will complete it to the highest standard.
Dubai Concrete Sawing & Drilling offers a variety of concrete removal options to fit any project you are working on. Our teams are specially trained in each technique to ensure we can handle any job you bring.
Concrete Cutting in Dubai
When you need an experienced concrete cutter and core driller for your next project, Dubai Concrete Cutting Company can provide unbeatable service backed by 16 years of experience. Our business philosophy is focused on bringing high quality work and exceptional customer service to our clients in Dubai. We know how much you care about and update your property, and we'd love the opportunity to meet with you to discuss your needs.
Concrete Scanning Dubai
Our Ground Penetrating Radar (GPR) concrete scanning units are designed for non-destructive investigation and imaging of concrete and other man-made structures. Construction professionals involved in cutting, coring or drilling concrete structures need a safe and reliable means of inspecting work areas to detect hidden features that machinery may encounter during these activities. May damage or endanger the operator or the structure itself.
Our professional locator will be called to clear an area before cutting or covering concrete slabs. In most cases, scanning is done in straight lines and in perpendicular directions and the data shows reflections that reveal features within the concrete structure.
Wire Sawing
When your concrete structure is too large to cut with a saw, we use our electric wire sawing method. A wire saw is a very versatile piece of equipment with virtually unlimited sizes and depths that can be cut. We insert a steel cable on which diamonds are attached. This is a fast method and can also be used for cutting below the water level.
Benefits of wire sawing
Wiring cutting produces clean precise cuts that can cut through rebar and steel beams. Wire saws can be operated remotely so their use increases safety on site. We can use any desired length of wire to achieve any desired depth. This process allows us to remove large amounts of concrete without cracking concrete structures of any thickness and eliminates other potential structural damage. In short, when no other cutting or drilling technology is suitable for the project, wire cutting is the right choice.
Floor Sawing
Floor saws are used to cut horizontal, flat surfaces such as concrete slabs, pavements and motorways. Our state-of-the-art machines can perform floor cutting on pavements or slabs in all types of materials, from heavy-duty concrete to asphalt. A floor saw is a quick and inexpensive way to cut plumbing and electrical trenches in existing concrete. We have a range of floor saw sizes to suit most applications including hydraulic and diesel powered machines. Our flexibility and skills enable us to provide solutions for almost any destination or road cutting project in Dubai, across the UAE.
Wall Sawing
Wall sawing is typically used to cut slabs and wall sections where hand-held saws are limited in cutting depth and speed. Wall saws are used for cutting stairs, large penetrations in concrete structures or for reverse cutting. It allows for precise cuts in both concrete and masonry structures.
Demolition Contractors
Dubai Concrete Cutting and Drilling has the most advanced methods of demolishing concrete in practice and we are able to provide you with environmentally friendly and noise-controlled solutions, reducing disruption and risk to the client. Is. Typical projects involve concrete alterations and removal of existing structures such as buildings, bridges and power stations.
Slurry | Waste Removal
Is getting rid of concrete dirt or water a problem for you? Dubai is the solution for concrete cutting and drilling. Whether the job is big or small, our vacuum units and trucks will remove dirt quickly and treat it without harming the environment.
Why choose us our Core cutting services?
We always aim to complete projects on time and on budget, and continue to build and maintain healthy and long-lasting relationships with our clients. To achieve high quality service, we ensure thorough consultation with our clients. Emergencies can arise when least expected, so we are always available. Call us anytime, day or night for top-notch concrete cutting services.
We are highly trained professionals and we treat every project as our biggest client. No job is too small or too big for Dubai concrete cutting and drilling. You will not leave unsatisfied.
We are Dubai, UAE based Core cutting contractor with excellent customer service. Dubai Services is speedy service, Easy Process, Top Quality and Experienced Team.
100% Customer Satisfaction Guaranteed
Fully protected, equipped & insured cutting
Easy Booking & Fast Communication
Available 7 days a week, same and next day availability
Core Cutting Services Features
Easy and fast set-up and break-down
Accurate and fast cutting
Equipped with a "Safety Clutch" to protect the operator in the event of a jammed bit
All equipment fits in one case
Wont damage surfaces
No measuring off-sets
Unit holds the core once drilling is complete
Fits in tight spaces
Our Best Services List:
Jack Hammering / Breaking
Interior Trenching
Complete Removal & Disposal
Our Core Cutting & Concrete Cutting Service Areas