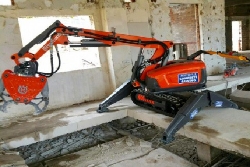 /

/

Tags:

building demolition contractors in dubai

,

demolishing companies in uae

,

Demolition Companies in Dubai

,

demolition companies in uae

,

demolition company in dubai

,

demolition contractor in sharjah

,

demolition contractors in abu dhabi

,

demolition contractors in dubai

,

Demolition Contractors in UAE

,

demolition subcontractors

,

demolition works in dubai

,

Demolition Works UAE
We provide quick and fastest Demolition contractors in Dubai, concrete cutting, maintenance, technical services in the Dubai United Arab Emirates. It is our desired to provide best quality demolition services in Dubai at your doorstep only one call.
We also care about your building surrounding and people free trouble. Our demolition services is very quick, fast and reliable in Dubai UAE. We cut the building through the latest instrument in minimum time. We follow safety rules, Neighbor protection during demolition and drilling.
Demolition Works Contractors in Dubai
Our Services Company undertaken many building maintenance works. Fulfilled project according to client's satisfaction.We provide demolition services for small to medium size project and building maintenance solution services to our clients.
Our demolition company are sensitive to the needs of the environment and make every effort to reduce potential damaging caused by harmful chemicals and other materials.
Our Valued Demolition Services in Dubai
We treat our clients with respect and honorably.
We value and care our employees.
We do our good job right for our employees.
We improving the quality and efficiency of our work constantly.
We believe in honesty, integrity and punctuality.
We are very enthusiastic and Creative about what we do.
We contribute responsibly to improve our environment, community and people Satisfaction.
ROBOTIC DEMOLITION MACHINES
High quality and latest demolition Machines work more accurate and efficient.
Mobile: 050-4991957
Whatsapp: 050-4991957